Insure Your Shop Business and Assets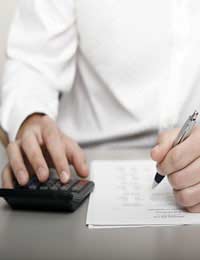 When investing so much time and money in opening up a barber shop, it is important to ensure the business is protected against the loss of, or damage to, physical assets. There are different types of general and commercial insurances available that will provide such protection. The cost will depend on both the size of any payment the insurer may have to make in the event of a claim and the insurer's assessment of the likelihood of damage.
Insurance policies vary, so it is vital to check the policy details carefully, but when insuring business premises, most standard contracts will insure the shop for a range of risks including malicious damage, storms, floods, fire and lightning, explosion, riot and damage caused by vehicles. Business insurance policies do not cover electrical or mechanical breakdown, wear and tear or any gradual deterioration specified in the policy.
Tenants must check with landlords to find out who is responsible for insuring the premises. In general, this is the landlord and the tenant is usually responsible for shop fronts. If responsible for insuring the property, it may be worth contemplating "all risk" insurance, which covers against any other damage or loss specified in the policy, including accidental damage.
Reinstatement Value
Insure the barber shop premises for the full rebuilding cost – known as reinstatement – rather than just the market value. Remember that claims cannot exceed the amount insured, regardless of the amount of damage. A chartered surveyor can help to calculate the reinstatement value.
Seek advice from an insurance company or broker regulated by the Financial Services Authority (FSA) when deciding on the appropriate level of cover. If dealing with insurers directly, check they are members of the Association of British Insurers (ABI).
The barbers will need separate business insurance cover for equipment, stock and other contents. Many business owners choose indemnity cover, which deducts the cost of any wear and tear when settling a claim for assets, although new for old business insurance is another option. Contents are covered against theft as long as there has been forcible and violent entry to, or exit from, the premises.
Interruption Policy
A business interruption policy can insure against loss of profit and higher overheads resulting, for instance, from damaged equipment, but weigh up the worth of such a policy to a small business like a barbers before committing to the additional cost. Remember these insurance costs should be incorporated in the business plan.
There are several types of specialist business insurance available and It may be prudent to consider some of these. For instance, loss of cash insurance can provide cover to an agreed limit for the loss of money, whether in transit or from the barber shop premises. Commercial legal insurance covers legal expenses that may arise out of a change in legislation or penalties resulting from non-compliance. Glass insurance covers the replacement of glass following malicious or accidental damage. Professional indemnity insurance covers against compensation claims if the business has been negligent, resulting in damage to a client, and a fidelity guarantee insures against any loss of money or stock as a result of staff dishonesty, such as theft.
You might also like...