Keeping Your Clients Happy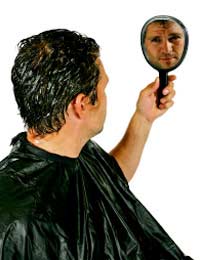 Keep customers happy and they will come back for more. It seems a straightforward enough premise, yet businesses the length and breadth of the country lose valuable customers every day by failing to keep them happy.
Of course, a lot will depend on the quality of the service provided by the barber shop. Cut hair and trim beards the way customers want and it will keep them satisfied. Hairstyle trends change over time and the demands and expectations of customers will change too. Good management will allow the business to keep on top of the latest fashions and adapt accordingly, perhaps by retraining staff or recruiting new employees in order to offer the styles in vogue.
The price has to be right too. That does not necessarily mean providing the cheapest service in town, but it does mean providing a value-for-money service. Again, strong management skills are required to set the right price. Look at what rivals are charging and at the level of customer service provided for that price.
Monitor Rivals' Prices
Effective business planning will allow regular monitoring of the prices and promotions on offer at rival barbers. That way, the business can reacts to the market and adjust prices accordingly. Failure to do so could dent profits or lead to disgruntled customers heading elsewhere.
There is little doubt that a quality service at the right price will do more to keep customers happy than anything else, but do not neglect other aspects of customer service. For instance, consider using one-off promotions to offer customers a discount, particularly if the business is launching a new service.
Such promotions should be used sparingly, however, as too many can lead to a change in customers' expectations. Discount too much too often and customers may start to see the barbers as a cheap option and make it difficult for the business to return to full-rate prices. So, rather than launch a promotion on a whim, use management skills to gauge the right time to offer a discount.
Say Sorry
Of course, no amount of business planning can prevent things going astray on occasion. When the worst does happen, it is crucial for the business to admit it is in the wrong. The management has to be transparent and honest and should not attempt to find excuses or shift the blame. Often a simple apology and admission of failure will allow the business to retain a customer and, in some cases, have a stronger relationship with that customer.
The facilities provided will have a role in customer satisfaction, so keep the customer toilet spotlessly clean and make the waiting area as comfortable as possible. Rather than just throwing a few aging magazines on a table for waiting customers, consider having hand held video games or Internet access available to entertain them. At the very least, try to make sure the magazines are up to date.
Finally, it is up to the management to make the barber shop an enjoyable place for customers to visit. Not every staff member will have the gift of the gab, but those who do should be encouraged to chat to customers. Discussing local issues, holidays, work, weather and families can help customers relax and allow a business to build a stronger relationship with its customers.
You might also like...
I'm a lady and I own a barber shop. I find difficult to gain client. Should it be because I have manager managing the salon or, I'm confused, pls help me out... Thanks
toss
- 11-Jan-15 @ 10:53 PM