Managing a Barber Shop in Tough Times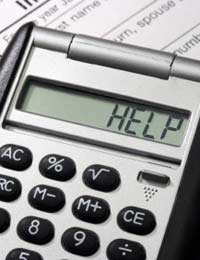 Hair grows even in recessionary times, but that does not mean a barber shop is immune when there is a financial downturn. There will still be customers, of course, but those watching the pennies may visit less frequently. Others may take even more extreme measures and get a free haircut from a wife or friend.
There is a tendency, when times are tough, to batten down the hatches and survive on a month-to-month basis. Of course, it is important to focus on the immediate and short-term survival of the barber shop, but this has to be coupled with a mid-term or long-term strategy.
Look at costs and see if there are ways these can be reduced. The wage bill is by far the biggest expense for a barber shop, so explore the possibility of reducing working hours on a temporary basis. Members of staff may even be willing to take a small pay cut to help the business through a tough spell. This could prevent the need for redundancies in the future and so save jobs.
Keep Staff Informed
It is natural for employees to be concerned about their jobs, so try to be as open as possible and keep staff informed. Do not make promises that cannot be kept and resist the temptation to paint too rosy a picture. After all, an employee may buy a house or take out a loan on the strength of what you tell them and that will make the situation a whole lot worse should things go wrong.
Take a fresh look at the barber shop's suppliers and see if products can be found cheaper elsewhere, but do not chase savings if it means compromising the quality.
When times are hard it is even more essential to retain existing customers. The barber shop must strive for continuous improvement, so try to take customer service to the next level. Remember too that not every customer will be struggling financially, so explore ways to offer these customers more. They may be interested in purchasing more products or services, but resist the temptation to sell products to customers who do not need or want them.
Maximise Market Share
If there is competition nearby in the form of rival barber shops, ensure your business maximises its market share. This may mean spending money on marketing – a brave decision during a financial downturn – but it could reap rewards in the form of new customers. Special introductory offers for new customers may be a worthwhile consideration, but beware that cutting prices is not always the best strategy during a recession.
It can be a good time to launch new services or products for customers. Search for ways to stand out from the competition, but always stay within your own area of expertise. It is also worth taking a close look at the barber shop's existing clientele, as this may enable the business to target a new group of customers. For instance, a barber shop with a younger customer base may consider an initiative to attract pensioners.
You might also like...