Marketing a New Barber Shop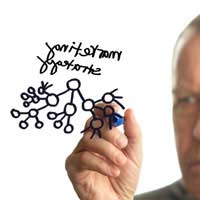 A marketing strategy can help the barber shop identify potential customers and target them with appropriate services. Without one, efforts to attract customers are likely to be haphazard and inefficient.
The purpose of a marketing strategy is to identify and then communicate the benefits of the barber shop to a target audience. A successful strategy should ensure the barber shop's services meet customers' needs and help develop long-term and profitable relationships with those customers.
To achieve this, create a flexible strategy that can respond to changes in customers' perceptions and demands. The process may help identify whole new markets that the business can successfully target.
A key element of a successful marketing strategy is the acknowledgement that existing and potential customers will fall into particular groups, characterised by their needs. The focus of the strategy should be to identify these groups and their needs and then address them more successfully than competitors.
Focus on Strengths
Create a marketing strategy that makes the most of the strengths of the barber shop and matches them to the needs of the customers the business wants to target. For instance, if there is a large student population in the vicinity, this particular group of customers may look at the price of a haircut first and foremost. Therefore, any marketing activity aimed at students should draw attention to the value for money services the barber shop can provide.
Begin the marketing strategy with an honest and rigorous analysis looking at the barber shop's strengths, weaknesses, opportunities and threats. It is worthwhile carrying out some market research on existing customers at this point to build a more honest picture of the shop's reputation in the marketplace.
Once the strategy is complete, decide on the best marketing activity to ensure the target group know about the services on offer and why these services meet their needs. This can be achieved through various forms of advertising, promotions, networking, exhibitions, public relations initiatives or internet activity, but try to limit activities to those methods likely to work best and avoiding spreading the budget too thinly.
Review the Strategy
It is important to monitor and evaluate how effective the strategy has been. A simple way is to ask each new customer how they heard about the barbers. The strategy has to be constantly reviewed so it can respond quickly to changes in customers' needs and attitudes. Measure the effectiveness of what the business does and be prepared to change anything that is not working.
There are plenty of pitfalls to be avoided too. For instance, do not making assumptions about what customers want, ignore the competition, try to compete on price alone, rely on too few customers, try to grow too quickly or become complacent about what the barber shop offers and fail to innovate.
Before looking at new markets, think about how you can get the most out of the existing customer base, as this is usually more economical and quicker than finding new customers. Consider whether the barbers can sell more of its existing services to existing customers, or look at ways to improve the retention of key groups of customers.
START A BARBERS IS FOR SALE.
This website is for sale [more info].
You might also like...