About Our Site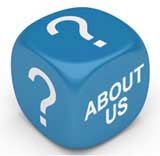 StartABarbers was formed to offer a unique reference point on how to set up and run and barber shop business.
There is plenty to think about when starting a new business and a barber shop is no exception. Finding the ideal location and premises that tick all the boxes is vital – whether buying or renting – and can make or break the business.
StartABarber's gives detailed advice on how to get it right and covers all aspects of getting the business up and running, from researching the market, writing a business plan and finding the finance to picking a name for the shop, refitting the premises, setting the perfect price for haircuts and choosing equipment and décor that will attract the target clientele.
The site has an entire section devoted to recruiting and employing staff, examining the pros and cons of full-time, part-time, freelance and temporary staff. There is advice on managing the cashflow, training staff and keeping staff happy, as well as guidance on how best to keep on top of essential paperwork such as VAT, Business Tax, PAYE and National Insurance.
StartABarber's takes a detailed look at crime prevention, workplace health and safety and insurance. It also offers basic hair care tips, reveals how to disguise grey hair and looks at the best hairstyles for men with thinning hair or specific face shapes.

Related Articles in the 'Site Information' Category...