Barber Shop Crime Prevention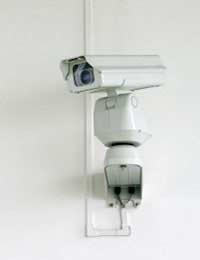 Crime can do serious damage to a business. In the rare worst cases staff can be killed or injured and even less serious crimes can result in the loss of cash and equipment, damage to the premises and hurt staff morale. In makes sense, therefore, for the barber shop to take appropriate security measures.
All employers have a legal duty to provide a safe workplace. Violence against staff is the most destructive type of crime and affects employees and businesses extremely seriously. Staff could suffer distress, pain and long-term health problems, the image of the barber shop, recruitment and staff retention could all suffer and the business could face legal claims and higher insurance premiums.
The location of the barbers and the opening hours will affect the chances of violence against staff, so carry out a risk assessment by talking to staff and recording any incidents. Most violent incidents involve theft, angry customers, troublemakers, drunk, drugged or disturbed customers and the high level of contact between staff and the public increases the risk of such incidents in a barbers. Remember too that cash has to be held on the premises and that the amount will build throughout the day, reaching considerable amounts on busy days, so be aware that the threat is greater at these times.
Reduce The Risks
To reduce the risks, take time to inform and train staff, improve the safety of the premises and formulate procedures for a security emergency, such as a robbery. The personal safety of staff is paramount, so do not confront, tackle or follow a violent intruder.
While it is okay to make a citizen's arrest, no-one should be put at risk and if an intruder is being aggressive, move to a safer place, such as behind a counter, or get right away and tell others to do the same. Try to prevent staff members from becoming isolated and get help as quickly as possible. A panic alarm summons police immediately and it may be worth having one installed, otherwise dial 999 at the earliest opportunity.
Remember as much information as possible about the intruder and write it down as soon as it is safe to do so. Protect the scene for evidence while waiting for the police to arrive and secure any CCTV tapes for evidence.
Crime Prevention
Security measures must be taken to protect the premises too. This may mean strengthening or replacing doors and windows, installing an alarm system or CCTV, or fitting grilles and shutters. Inside, make doors to staff areas lockable and use a safe for storing cash and valuables.
An alarm system can help to secure the premises by alerting the owner, a security company or the police to the presence of intruders. The alarm can also deter would-be intruders from entering the building in the first place. Obviously, business insurance is a necessity, and insurers may specify the kind of alarm system they want installed. It may also be a condition of business insurance that the system is inspected by the National Security Inspectorate (NSI) or SSAIB.
Call On Police Assistance
Review security implications before any reconfiguration of the premises, as new or refurbished premises offer the chance to build in crime prevention at the design stage. Police architectural liaison officers, called crime prevention design advisors in London, can offer guidance. Also consider mutual assistance projects, such as Business Watch, with adjoining businesses.
Cash is extremely attractive to thieves and this can make the barber shop a target. Try to cut down the time cash remains on the premises by banking money frequently. Use at least two people to carry cash, vary the days and the route to the bank and don't keep cash on the premises overnight.
Start A Barbers is sponsored by Purely Energy, who have funded a lot of our content. If you are looking for a low cost business energy supplier, take a look at their website.
START A BARBERS IS FOR SALE.
This website is for sale [more info].
You might also like...