Insuring against absent Barber Shop Staff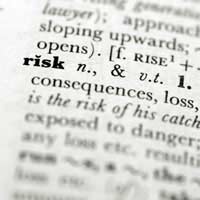 It is just as important to insure the barber shop's workforce as it is to protect the physical assets. If an employee has an illness or injury, it can result in serious financial consequences for the business. Insurance can provide protection for the barbers by making up any shortfall in profits should the business lose a key employee. Alternatively, insurance can be used to offer an important benefit to employees and, in doing so, can help the barbers recruit and retain staff.
A small business, such as a barber shop, is more likely to rely heavily on one or two members of staff and so there can be serious consequences for the business if employees become ill or die. It may be worthwhile taking out an insurance policy – often called key person insurance – that pays out should a member of staff die. Alternatively, consider critical illness insurance, which will pay out if an employee is diagnosed with a serious disease.
The amount of money paid out tends to be set in advance at a level estimated to be the potential financial loss to the business. Talk to an independent financial adviser to find out whether key person insurance is appropriate for the barber shop.
Benefit for Employees
Life and health insurance can be a valuable benefit for employees and is often easy and relatively cheap to provide. It can play a major role in helping the business attract and retain the best staff. Life insurance can be bought for employees individually, but it is more common for businesses to take out life insurance for a whole group of employees. This group life insurance is often linked to a pension arrangement.
In general, the lump sum insured for each employee is a multiple of their wages, subject to a maximum of four times annual salary. Employers might want to set age conditions, for example insuring only employees over 18 and under 65, and a group life insurance scheme might include all employees who have worked for the barbers longer than a certain period, such as six months.
There are other types of insurance for employees that may be worthy of consideration if the barber shop is competing with rival businesses to recruit the best employees. Private medical insurance pays certain medical bills, while income protection pays regular income to employees who are unable to work because of illness or injury.
Taxable Benefits
Choosing and introducing employee benefits is a highly specialist area, so get advice from an independent adviser. Employees will pay tax on some benefits if they earn more than £8,500 per year.
Those who are self-employed, or who own a small business, should consider buying the right protection for their own personal needs. Life insurance and critical illness insurance will pay out a lump sum on death or the diagnosis of certain specified serious illnesses and, depending on the age, sex and health of the applicant, this can be a relatively inexpensive cover.
Other types of insurance will pay a regular income if illness, injury or an accident leaves the person unable to work. The amount payable is agreed when the policy – often called income protection insurance or personal accident and sickness insurance – is taken out. It is subject to a maximum of two-thirds of the person's normal earned income, and the benefit will be for a limited period, usually one or two years. Private medical insurance can be expensive, but allows treatment to be received quickly, or at a chosen time, and so can minimise the disruption to the business.
You might also like...