Charging the Right Price for Haircuts and Services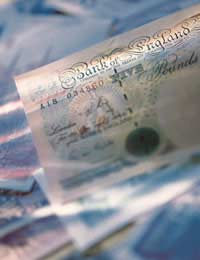 If the price is right customers will come on down to the barber shop, but get the pricing wrong and it can spell disaster. Too high and potential customers will stay away. Too low and profits will suffer.
Before coming up with a pricing strategy, it is important to understand the difference between cost, price and value. The cost of a service – in this case a haircut – is the amount spent providing it, while the price is the financial reward for providing the service and the value is what the customer believes the service is worth to them.
Every business must cover its costs in order to make a profit, so working out costs accurately is essential when considering prices. Take into account fixed costs that are always there regardless of how many customers a barber shaves or trims, such as rent, business rates and salaries. Also consider variable costs that rise as the number of customers increase, such as extra labour.
Watch Rivals' Prices
When setting a price, one of the first rules of business finance is it must be higher than the variable cost of providing the service, but bear in mind the prices competitors charge. Visit rivals and find out what they charge. Do not set prices too much higher or lower than rivals without good reason, as too low a price will just be throwing away profit and too high a price will drive away customers unless the barbers can offer them something they can't get elsewhere.
There are two basic methods of pricing services: cost-plus and value-based pricing. Cost-plus pricing takes the cost of providing a service and adds an amount that becomes profit. It is generally well suited to barber shops, as they deal with large volumes of business sales and operate in markets dominated by competition on price. The down side to cost-plus pricing is that hidden costs are easily forgotten, so the true profit per sale is often lower than expected.
Value-based pricing focuses on the price a customer is willing to pay and depends on the strength of the benefits a business can offer customers. With some business planning it may be possible to provide clearly-defined benefits that give the barbers an advantage over rivals, and the prices can change according. While this approach can prove very profitable, it can alienate potential customers who are driven only by price.
Employ Pricing Tactics
Different pricing tactics can help attract more customers and maximise profits. Offering specially-reduced prices – perhaps to launch the business – can be a powerful tool, but be careful. Discount too much and customers may question full-rate pricing or see the barbers as a cheap option, making it difficult to charge full-rate prices in the future. Odd value pricing, such as £6.99 instead of £7, can be useful too, as some customers perceive this as being more attractive.
Established businesses can improve profitability through regular pricing reviews and there will be times when prices need to be changed, but be aware that such changes can affect the volume of business sales and the profit per sale. Increasing prices can improve profitability even if sales volume drops, but be sure to explain to customers why prices have gone up. Never take the decision to lower prices lightly. Concentrate on building profits rather than cutting prices to build up sales.
You might also like...