Publicity Stunts to Promote a Barber Shop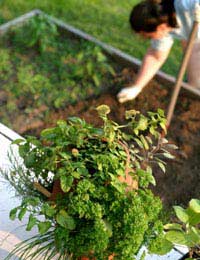 A publicity stunt is a great way to get your barber shop noticed and you do not need to attract television broadcasters or national newspapers to make the event a success. If local newspapers and radio stations are keen to cover your publicity stunt it can have a really positive impact on your business.
Newspaper editors are inundated with press releases on a daily basis, each one trying to get precious publicity for one business or another. In order to stand out from the crowd, the key is to do something that has never been done before.
Keep it safe and don't attempt anything that exposes the business to risk. For instance, it may sound like a great idea to recruit some students and allow members of the public to cut their hair in exchange for a donation to charity. It's not such a great idea, however, if one of the amateur barbers accidentally cuts a chunk out of a student's ear and the local newspaper is there to record the event, complete with photographs.
Current News Story
Try to tie the publicity stunt into a current news story. If the local football or rugby team has a big match on the horizon, you could offer the players free haircuts. If the whole team agrees to have Mohicans the local newspaper will be rushing to cover the event. It could be a stunt that runs and runs if, for example, the team goes on a successful cup run.
It may be possible to attempt a world record – and even a failed attempt could generate worthwhile publicity for the barber shop. Or maybe dress up as Elvis Presley and spend a day offering just one hairstyle to willing volunteers – the Elvis quiff.
Make Red Nose Day a red hair day and only give haircuts to redheads. Any money made should, of course, go to the charity. Find out if the local Rotarians are willing to have their heads shaved for charity. It could result in before and after photographs in the local newspaper.
Top Notch Stunt
Whatever stunt you choose, it must promote the business. If you are not sure whether or not your publicity stunt is good enough, ask yourself if it is so different that people will be telling their colleagues about it at work.
Think about how you will tell the media what you have planned. Do not go to all the trouble of organising an event unless you can convince the press it will be something spectacular and worth covering. Summarise what you will be doing in a short press release and be sure to include all the salient points. In that way editors will be able to judge whether or not the event is worth covering.
Don't be inflexible and believe your idea is too precious to change in any way. If a newspaper asks whether or not the idea can be tweaked a little, give it serious consideration. Don't allow any changes that will show the barber shop in a bad light, but remember that the whole point of the exercise is to get publicity for the business.
You might also like...