Buying Premises for a Barber Shop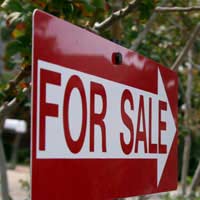 Most new businesses will choose to rent premises, but buying a barber shop can offer a number of advantages.
For a start, buying a property gives the owner more freedom and flexibility over the management and repair of the building, although planning regulations and any conditions imposed by the bank or building society will have to be adhered to.
The value of property tends to increase over time, so the owner can cash in when the time comes to sell or even use the capital appreciation to finance a pension fund.
Also, the business will not be tied to a fixed-term contract so can stay put or move at any time. If the business does move to new barber shop premises, the original property can be kept and let to provide another income stream.
There are downsides to buying barber shop premises too. Finding business premises to buy with vacant possession is difficult and commercial mortgages are, in general, over a shorter term so repayments can work out higher than rental costs.
Greater Risk
Many new businesses will simply not have the capital to buy barber shop premises. Those that do take more of a risk, as there is a greater financial commitment needed when buying barber shop premises instead of renting. Those who want to live above the shop may be able to find suitable business premises for sale with residential accommodation attached, but whatever the circumstances, weigh up the decision very carefully. After all, buying business premises could:
Tie up most of the capital, reducing the amount left to set up and invest in the barber shop.
Leave the business with negative equity or even the threat of repossession if mortgage repayments are not met.
Mean a lot of time is spent knocking the premises into shape. Any alterations or building work will eat into the budget and delay the opening of the barber shop, thereby costing even more.
Make the investor responsible for the safety of the building. For instance, the implementation of up-to-date fire precautions and health and safety regulations will become the responsibility of the property owner if he is operating his own business from the premises. Having said that, many leases will insist that the business occupying the premises takes on such responsibilities anyway.
Remember too there are costs associated with buying a commercial property, so budget for surveyor and solicitor fees, Stamp Duty Land Tax and fees for searches or enquiries with the local authority or Companies House.
There are ongoing costs for a barbers business as well, such as repairs and maintenance, local authority charges for services including waste collection and parking, running costs for lighting, heating and cleaning, insurance and business rates. The Valuation Office Agency is responsible for setting business rates and they are based on what the property would rent for at a given date. These valuations are revised by the Valuation Office Agency every five years.
When the right property has been found, compare the price with other similar properties in the area before making a conditional offer. If the building survey is satisfactory and planning permission is granted for any alterations, the purchase can go ahead. Try to secure a lockout agreement, which means the seller will not negotiate with any other potential buyers.
Start A Barbers is sponsored by Purely Energy, who have funded a lot of our content. If you are looking for a low cost business energy supplier, take a look at their website.
START A BARBERS IS FOR SALE.
This website is for sale [more info].
You might also like...