Premises that Meet Barber Shop Requirements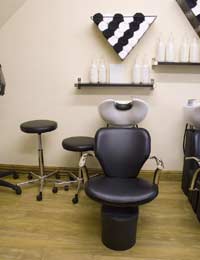 Finding suitable premises is crucial when planning to open a barber shop. The ideal barber shop premises will allow the business to operate effectively without blowing the budget. It is just as important that the barbers business is not tied to premises that might not be suitable in the future.
Before looking at potential barber shops, draw up a list of what the business will need from premises. Consider the following:
Are the premises big enough and is the layout suitable?
Does the appearance and structure of the premises – both externally and internally – meet requirements?
Will the facilities - including lighting, toilets and kitchen - provide suitable comfort for customers and employees?
Are utilities such as power and drainage adequate?
Is there planning permission to use the premises for a barbers business?
Is there adequate access and parking for customers and employees?
Is there enough flexibility to alter or expand the barber shop premises if need be?
Are the barber shop premises suitable for the long-term business requirements?
Every business would love to find the ideal premises at an affordable price, but the reality is that certain compromises will have to be made. Be too specific with a list of requirements and it may be impossible to find a suitable shop in the right area without blowing the budget. Think about the requirements on the list and decide which are essential and which are desirable and prioritise accordingly.
The bare minimum a barber shop premises should provide is a kitchen area for staff, a toilet for customers and staff, a waiting area for customers, at least one basin to wash hair and workstations for the staff to cut hair at – each with an adjustable chair, mirror and shelf.
Think about how many members of staff will be cutting hair and whether or not there is enough room in the premises for the required number of workstations. Also, if the plan is for the business to expand quickly, is there sufficient space to allow such an expansion?
Choose a Size that Fits
Smaller premises may be cheaper, but can be false economy if the barbers business has to move on to bigger premises within a short space of time. Nevertheless, it is important to be realistic about future expansion, as there is little point paying for huge premises that will eat into profits if there is little likelihood of the space being utilised.
The nature of the business will require the premises to be well-lit and affordable, short-stay parking will be a bonus for customers. Give the customer waiting area plenty of consideration too, as potential customers are more likely to wait for a haircut at busy times if there is a comfortable, spacious waiting area as opposed to a small, cramped one.
Take into account the cost of the premises, remembering to include rent, service and utility charges, ongoing maintenance and repairs, buildings and contents insurance and business rates. Also include any bills likely to be incurred by initial alterations, such as fitting out and decoration and any alterations required to meet building, health and safety and fire regulations.
You might also like...