Legal Considerations when Choosing Premises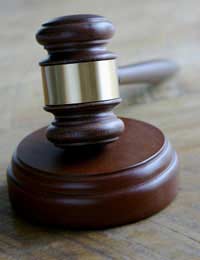 Anyone who owns or occupies business premises has to understand the legal restrictions and obligations that affect them. For a start, the premises must have planning permission that allows them to be used for a barbers business.
There are health and safety, building and fire regulations to be followed and there may be restrictions on times when deliveries are allowed. Even how the barbers business and its customers dispose of waste can be governed by legal conditions.
As a barbers provides a service to the public, it is obliged by commercial law to cater for disabled people. There are around 10 million disabled people in the UK and reasonable steps must be taken to make the premises accessible to them. This may mean making physical adjustments to the premises to remove any barriers to disabled people. The business must not discriminate against disabled people who use the services or against disabled people it employs or who apply for employment.
Legal Rights of Employees
The barber shop must provide a suitable working environment for employees. Members of staff have a legal right to expect minimum standards from the facilities provided and are more likely to perform better if they enjoy a certain level of comfort in the workplace. Customers who visit the premises also have the right to expect certain standards, especially with regards to safety.
As a bare minimum, the barber shop should provide sufficient space for workers to move around in, adequate ventilation and an acceptable temperature level. Commercial law requires businesses to provide employees with adequate washing and toilet facilities and there are certain legal obligations to provide employees with facilities to eat and drink, so ensure there is a clean area with tables and chairs, hot drink facilities and a way of heating food if hot food is not available nearby.
Remember too that virtually all enclosed public places, including workplaces, must now be smoke free. No-smoking signs must be displayed at public entrances to buildings so that they are visible and failure to do so can result in a fixed penalty of £200.
Better Safe than Sorry
By law businesses are requires to provide safety information to staff and customers. Employees should be notified of safety procedures via a staff handbook, but signs should also be put up to highlight any particular hazards or to direct people to emergency exits. The location of the nearest first-aid facilities or equipment should be clearly signposted too.
All businesses must ensure their workplace meets minimum health and safety standards, so carry out a risk assessment, keep toilets and sanitation facilities clean and ensure fire safety standards are met. If the worst happens and there is an accident in the workplace, it must be reported to the relevant authorities.
If leasing business premises, there is a legal obligation to comply with the terms of the lease. Stamp duty must be paid on commercial leases as well as business rates, although if leasing business premises these may be paid by the landlord. The business must have adequate insurance and if in any doubt about legal obligations, get advice from a solicitor.
You might also like...