Fined for Illegal Disposal of Barber Shop Waste: A Case Study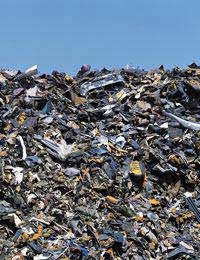 Some may be tempted to risk prosecution by disposing of commercial waste illegally, but any short-term gain will soon be forgotten when a large fine becomes a reality. Bernard Locke, who has a barber shop in the north-east of England, regrets not playing by the rules.
The 42-year-old explained: "It's one of those things you think you can get away with, I suppose. A lot of other small businesses in the area were at it. In fact, I didn't know of any local businesses that were paying to dispose of their commercial waste."
"I did know that what I was doing was wrong. The local council had provided information on the disposal of commercial waste. I was told waste had to be stored and disposed of responsibly, only handled or dealt with by people authorised to do so and that records of all waste that was transferred had to be kept for at least two years."
Council Tip
"There's not a lot of commercial waste when you have a barber shop, though. It's mainly hair, obviously, and so even after a very busy day it's easy to put all the waste in one black bin bag. That's what I was doing and then taking the waste home. At the end of the week, I would take it all to the council tip."
"A lot of people who don't have their own businesses may wonder what I did wrong. After all, I did dispose of the waste at the tip, but with commercial waste there is a fee for dumping and I didn't pay this."
A member of the public made a complaint against Mr Locke. "He must have seen me leaving the shop with the bin bag and put two and two together," said Mr Locke. "To be fair to the council, I was given plenty of chances to mend my ways. I received advisory letters, in-person visits, formal interview requests, as well as the opportunity to take a fixed penalty notice instead of legal action. Unfortunately, I just ignored the lot. I thought that if I denied everything, the council would give up and let it go."
Prosecution
Instead, a prosecution followed and Mr Locke was found guilty after a hearing at his local Magistrates' Court. Magistrates ordered a fine of £750, prosecution costs of £500 and a victim surcharge of £75.
"I've paid the fine and, although it was a fair bit of money for someone like me, with a small business and a mortgage to pay and a family to support, the fine was not the worst part. There was an article in the local newspaper about the fine and so all my customers know about it. Some of them have a laugh about it, of course, but on the whole it's bad for business."
"Of course, I play by the rules now and pay to dispose of my commercial waste. I would certainly advise anyone opening up a barber shop to do the same, as it's just not worth trying to be clever by beating the system – and you're sure to get caught in the end."
START A BARBERS IS FOR SALE.
This website is for sale [more info].
You might also like...