Keeping Your Shop Staff Happy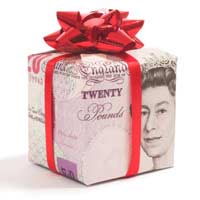 If the barber shop is to be a success, recruiting and retaining a first-rate staff is arguably the single most important ingredient. It is not always easy to keep employees happy, but introducing an effective system of incentives and perks can help.
It is vital to get the best out of employees and rewarding performance and productivity is one way to do this. Incentives – such as performance-related bonuses – can encourage higher levels of staff performance. The rewards usually relate to the achievement of certain goals, either personal, team or a combination of both. Perks are benefits given in addition to salary as a means of increasing satisfaction at work. These are not always expensive and some are tax-free.
Do not use incentives or perks as a substitute for good pay, as pay is the most important staff motivator of all. Instead, think of incentives and perks as extras that can persuade staff to join the business, retain existing staff, increase staff morale, motivation and loyalty, link individual and business performance, focus employees on achieving targets, boost productivity and act as a team building exercise.
Good Management Practices
Of course, other good management practices are just as important to ensure employees are happy at work. A nice working environment, good communication, appraisals, performance management and training programmes all play a part.
Effective communication is crucial to ensure a strong relationship between barber shop management and staff. It is necessary to exchange views and ideas and to issue and receive instructions. The tangible benefits of making employees feel involved and empowered can be higher productivity and reduced recruitment costs.
If employees understand what the business is trying to achieve and the effect of their contribution, it can lead to improved commitment, job satisfaction and morale. Employee performance will improve if they understand targets and deadlines and receive proper feedback.
Improve Management Decision-Making
The relationship between management and staff can prosper if employees contribute to decision-making and, as a result, changes in working practices and procedures are more likely to be readily accepted and supported. In addition, feedback from employees can actually improve management decision-making.
Poor communication, on the other hand, can result in misunderstandings and mistrust. Any good feeling established using team building exercises will be lost as the relationship between management and staff breaks down, leading to an awkward working environment.
Achieving a Better Work-Life Balance
A flexible approach to working hours can keep staff happy too, as it can allow employees to juggle work with other responsibilities. Introducing appropriate employment practices to help employees achieve a better work-life balance can bring tangible benefits to the barber shop. Enabling employees to feel more in control of their working life can lead to lower absenteeism, increased productivity and a happier, less stressed workforce.
There is an ever-increasing likelihood of employees requesting flexible working arrangements due to an ageing population and smaller family structures. Adjusting working patterns gives staff the flexibility to meet their home responsibilities, such as caring for elderly relatives or children, without jeopardising their work position.
You might also like...