Recruiting New Staff for a Barber Shop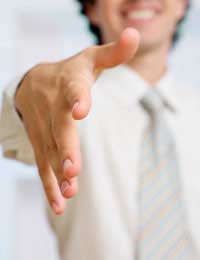 The first step towards recruiting staff for the barber shop is to decide how many employees are needed. Thorough market research should give a good indication of how busy the new business will be in the early stages, but only once the barbers is up and running will the staffing needs become clear.
Recruitment can be expensive and time-consuming, so it makes sense to plan as far ahead as possible. Weigh up whether extra help is needed for the launch of the business or if it would make sense to operate as a sole trader initially. Before spending time and money on employing someone, consider why the barbers has to employ someone and for how long the extra help will be needed.
Most employees are taken on either to help a business grow or to handle an increasing workload. If the workload has increased, try to gauge if the extra business is set to continue or if it is just a blip. Also consider the impact of recruiting a new staff member, as it may mean buying in equipment for them and finding a place for them to work.
Add New Skills
When replacing an employee who has left the barbers, think about why the previous employee left and what skills and experience the business has lost. Perhaps it will be necessary to bring someone in to the business with a skill that none of the existing employees has. In the long-term, it may even be necessary for the business owner to find cover for themselves.
Employing staff is not a step to be taken lightly, so before taking the plunge consider the alternatives. It may be possible to reorganise the structure of the business and promote existing staff rather than recruiting new employees. Try to share extra work among existing employees, or rearrange tasks to improve the efficiency of the barbers.
Part-time employees can be asked to consider full-time work, overtime can be offered and flexible working arrangements can be adopted to allow staff to stagger start times and so provide cover for a longer part of the day.
Check Employees' Credentials
If recruiting staff is definitely the way forward for the barber shop, ensure any potential employee is eligible to enter, stay and work in the UK. Some people are automatically entitled to work in the UK, while others may have restrictions on how long they can stay, whether they can work or the type of jobs they can do. Check every potential employee regardless of their race, ethnic or national origin, colour or nationality, as failure to do so can result in a civil penalty, an unlimited fine and/or a criminal conviction if the barbers is found to be knowingly employing an illegal migrant worker.
When the barbers pays an employee for the first time, check with HM Revenue & Customs (HMRC) whether the business needs to operate PAYE and register with HMRC as an employer.It is essential to keep and maintain accurate records for employees, including their personal details, how much they are paid and what deductions are made. Also keep records of any expenses and benefits, such as medical insurance, that the barbers provides for its employees.
You might also like...