Ketchup and Other Unusual Hair Fixes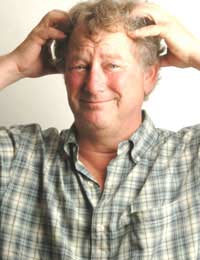 As strange as it sounds, a bad hair day can be solved by reaching for the kitchen cupboard or the drinks cabinet. It is not advisable to use any of these quirky solutions in a barber shop, which should be well stocked with specialist products rather than ketchup, mayonnaise, eggs and maple syrup.
Nevertheless, customers may be grateful to a barber able to pass on some unusual but useful hair tips. For instance, washing hair with beer gives it more body and mixing one part beer with three parts water for the final rinse gives super-shiny hair. While on the subject of alcohol, a splash of vodka can remove any product build-up. Teetotalers need not worry, as soft drinks can be beneficial too. Try mixing coke – or lemonade for fair hair – with water in a spray bottle and mist onto damp hair to create a sexy texture.
Egg Head
If you run out of shampoo, why not beat two fresh eggs in a cup of warm water and massage the mixture through your hair. Leave it on for between 10 and 15 minutes and then rinse with tepid water. Be sure not to rinse with hot water or you could end up with scrambled egg on your hair.
When fair hair has a slightly green tint from chlorine, get the hair wet and then pour ketchup on it, washing out a couple of minutes later. The red ketchup neutralises the green. An alternative is to use lemon to neutralise the chlorine and restore the natural colour. Lemon can be used to add volume too. Mix lemon juice with water in a spray bottle. Spray the hair lightly and then blow dry. The acidity of the lemon juice swells the strands, giving volume.
To turn frizzy hair into sleek hair, rub in mayonnaise and then rinse and condition as usual. While on the subject of mayonnaise, put some on hair overnight with a plastic cap to promote stronger strands and growth. For shiny hair, wash it and then rinse with vinegar and warm water. Leave for three minutes and rinse.
Cucumber Cocktail
The recipe for dehydrated hair is to blend a quarter of a cucumber, an egg and a tablespoon of olive oil in a food mixer. Cover the hair with the mixture and leave for 10 minutes. Rinse with lukewarm water for softer, silkier hair. Or for a deep conditioning treatment, blend a banana, wheat germ oil and a few drops of aromatherapy oil. Spread the mixture through the hair and leave for a while before washing and conditioning the hair as usual.
To tame curly hair, mix olive oil in with your styling product, or to get rid of split ends and frizz, rub maple syrup into dry hair and leave it for half an hour before shampooing. If a do-it-yourself permanent dye job has gone wrong and the colour is far too strong, use washing up liquid instead of shampoo, as it strips the colour out quicker. Problem with dandruff? Dissolving aspirin in a dandruff shampoo can help to get rid of dandruff fast, and if you run out of conditioner try fabric softener instead.
You might also like...