Buying an Existing Barber Shop Business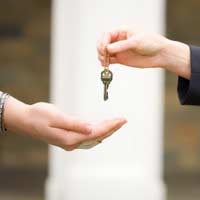 Buying a barber shop that is already established may be easier than starting from scratch, but it will still take time and effort to find a suitable business. Get it right and there are many reasons why buying an existing business can be the right move, but remember that the legacy of the previous owner comes with the purchase, so every aspect of the business has to be investigated thoroughly before buying.
On the plus side, much of the groundwork will already have been done in getting the barbers up and running. It could be easier to get business loans, as the business will have a proven track record, and there should be established customers, a reliable income and a reputation to capitalise and build on.
Many of the problems a new business can generate will have been discovered and solved already and existing employees will have gained worthwhile experience that can be drawn on. A marketing method and business plan should already be in place and a it will have already been demonstrated that a market exists for the service.
A Considerable Investment
Buying an established barbers is not all plain sailing, however. It will often require a large investment up front as well as not inconsiderable professional fees for surveyors, solicitors and accountants. If the business has been neglected it may need additional investment on top of the purchase price in order to give it the best chance of success.
Always take time to consider why the current owner is selling up and remember that any outstanding contracts the previous owner leaves in place will have to be honoured or renegotiated. Sometimes the current members of staff may not be too thrilled to have a new boss, and staff morale can be low if the business has been run badly.
Look for barbers businesses for sale in national and regional newspapers, which often carry such advertisements. Try magazines that specialise in buying and selling, such as Exchange and Mart, Dalton's Business and Loot. Most magazines of this type have their own websites and, as well as searching the businesses for sale ads, consider placing a wanted ad to find the ideal barber shop.
Call in the Experts
Business transfer agents can track down barbers businesses for sale. These agents are experts in valuing, marketing and selling businesses and work in a similar way to estate agents. As well as finding the right barbers, a business transfer agent can help to arrange business loans. If using an agent, employ one who is a member of the National Association of Estate Agents (NAEA). This should ensure the agent has the necessary professional skills, knowledge and experience, and NAEA members are subject to a code of conduct.
Taking on a business franchise is an option worth considering for anyone who prefers the security provided by an established concept. Successful franchises have a much lower failure rate than completely new businesses, but business ideas will have to be sacrificed to fit in with the terms of the business franchise.
You might also like...