What Finances You Need to Open the Business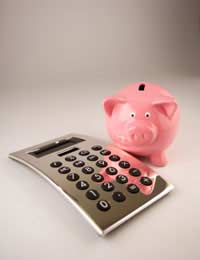 Every business start up needs money and a barbers is no exception. Equipment has to be bought, the premises paid for and refitted, professional fees paid – and all before the first hair is cut. Even when the barbers business is up and running, money will be needed to pay the bills and keep the shop open.
It is important to have an accurate idea of the financial needs of the barbers business. Once the initial business start-up costs have been calculated, factor in the running expenses. It is wise to have sufficient business finance in place to cover projected expenses for at least six months.
The easiest way to calculate how much business finance will be needed to get the business trading and keep it trading is to look at the business plan. It is essential when launching a new business to have a business plan, as no reputable lender will give a new business funding without one.
Financial Forecasts
The plan sets out how the business will operate and includes financial forecasts. These forecasts will help determine how much new business funding is required, what it will be used for and when it will be needed.
Good planning will not only make it easier to calculate how much money is required, it will also make it easier to raise that money. Use the business plan to explain the business to banks and other potential sources of business finance. A good plan will help convince lenders and investors that the business is being built on solid foundations and that it is worth risking business finance to back it.
While calculating the business finance required, do not forget to consider how much money will be needed to live on in the early stages. Many businesses do not make a profit in their first year but can earn enough to cover their outgoings. If the barbers does make a profit, the money may have to be reinvested to help the business develop.
Consider Personal Financial Needs
When starting a business, the owner should try to make a realistic forecast of personal financial needs. Produce a personal budget detailing domestic financial needs for the year, setting limits on the amount to be spent each month on items like food, rent and housekeeping. Tracking personal spending can show how much money will need to be taken from the business.
Take into account one-off payments such as car tax or holidays and work out how much money is needed to live on during the first year of trading. Be realistic, as it may be necessary to borrow money. Many financial advisers suggest that the equivalent of three months' money should be tucked away for a rainy day.
The first year is vital if a business is to be a success and certain financial sacrifices may be required to continue trading. Expenses such as the rent or mortgage may not vary too much, but spending on other items can change from month to month. Keep a close eye on the areas where savings can be made – such as travel and leisure.
You might also like...
I would like to run a barbershop But have no experience of the industry as such. However I do have a degree in business and ran my own online and retail olive oil business for several years.Can you help with info on how to start? Sandra
Me
- 26-Jul-20 @ 12:52 AM