Writing a Business Plan for a Barber Shop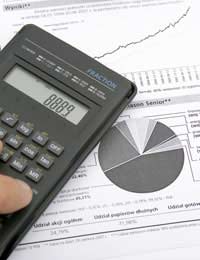 A business plan is essential for a start-up business and will be used as the blueprint for the future development of the barber shop. A new business looking for funding will need a business plan that grabs the attention and interest of potential investors and helps them understand the vision and goals for the business.
The business plan is the first source of information that most business finance providers get to see. It should explain how the new business plans to spend the money borrowed and how it will benefit the business. It is a key document, whether applying to a bank for a simple overdraft or appealing to a potential partner for investment.
Whether or not potential investors and lenders decide to their risk their money in a start-up business will depend heavily on the information contained in the business plan. There is no standard format for a business plan, but essentially it should include:
An eye-catching summary highlighting the main points.
Details of key personnel and an outline of their responsibilities.
Market research findings on rivals and reasons why customers will be attracted to the barber shop.
The marketing plan that will get the barbers noticed by potential customers.
A cashflow forecast showing the amount of funding needed and why. Estimate how much finance will be needed for two to three years or until the barbers starts to make a profit. Include contingency funds that might be needed for rough patches - usually between 10 and 20 per cent of the total funding required.
Financial forecasts for a three to five year period. Try to compare the projected performance against industry benchmarks.
How a loan will be repaid, or how investors will get their return, and when.
How the business will manage credit, expenditure, debtors and creditors.
To get the best results from a business plan back up any assumptions made with thorough research and have the plan proof-read to eliminate any typing errors and spelling mistakes and ensure it makes sense. Carry out a credit rating before presenting the business plan to a bank and make sure the plan is always honest and realistic.
Don't go mad with fonts and colours and limit the use of graphics to help give the business plan a professional feel. Write the plan in a way that demonstrates commitment to the barbers and avoid being overly ambitious. Make sure any assumptions or projections can be justified.
If refused a loan or investment try to take the criticism on board and consider how the business plan might be improved. Review and revise the business plan as the barbers business grows and if the business is hit by financial difficulties be sure to warn any lenders that the business may not be able to meet a repayment. There is every chance some arrangement can be reached.
With a bit of careful planning, an effective business plan that highlights key business operations can be created. Those less than confident in their own abilities to produce a worthwhile business plan can seek professional help. A business adviser or accountant can provide assistance, while a specialist broker can help find potential investors – typically for a fee and a percentage of funds raised.
You might also like...