How to Research the Market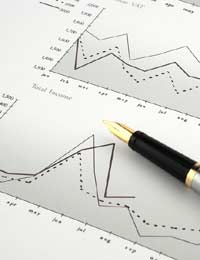 A new barbers should know plenty about both its potential customers and its rivals before it opens for business. This understanding can be gleaned from market research and will allow the business to target customers, compete with rivals and identify fresh opportunities.
A market research agency can be employed to carry out the work, but a business start up is unlikely to have the funds required and so some DIY field research will be necessary. It is time consuming if done properly, but the rewards can be substantial.
A barbers will rely heavily on passing trade and so it is crucial to find out how many potential customers will be in the vicinity of the premises at any given time. Once the ideal location for the barbers has been identified, spend some time outside the shop counting the number of potential customers in the area. Do this at different times throughout the working week to find out which days will be busy and which ones will be quiet. This can give an idea of potential earning and give an indication of the staffing levels needed on specific days.
Customer Survey
Carrying out a survey can reveal potential customers' attitudes, answer questions specific to the new business and give an insight into rival barber shops. Good planning is essential to get the best results, so take time to draw up a questionnaire and make sure the right questions are being asked.
Find out where potential customers get their hair cut and how much they pay for it, whether they consider the price to be reasonable, if they are happy with the quality of the haircuts, what could improve the experience for them and whether they would be willing to try a new shop if one were to open in the area.
Get an idea of the average age of potential customers and whether they prefer to have their hair cut by a man or a woman. Discover how often potential customers go for a haircut, whether they prefer a dry cut or a wet cut and what day they tend to get a haircut on. If planning to keep the barbers open later on weekdays, ask if this would interest potential customers.
It's Good to Talk
Many market research professionals will suggest talking to at least 150 people in order to get a complete picture and they have to be the right people – men with hair in the vicinity of the shop. Remember too that badly phrased questions can produce misleading results, so get the questionnaire spot on before starting.
Try to remain impartial and avoid leading questions, as it is easy to encourage people to give the right answers. Be careful too when interpreting the results. Asking the right questions is important, but drawing the proper conclusions from the research is even more vital.
It can be tempting to pick out results that confirm the new business will be a runaway success and ignore the rest, but sweeping negative results under the carpet could seriously damage the business. Remember the whole point of the market research is to find out what potential customers want so that the business can deliver it, so be prepared to modify plans if necessary.
START A BARBERS IS FOR SALE.
This website is for sale [more info].
You might also like...