Identifying Men's Haircut Trends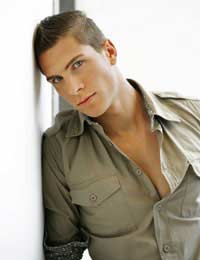 Men are more image-conscious today than ever before. The number of men indulging in beauty treatments and even cosmetic surgery to enhance their appearance is on the increase, but a haircut is still one of the easiest and most affordable ways to change image – and it can be done in a lunch hour.
Hairstyles evolve constantly and it is up to the barbershop to keep up with current trends. In fact, researching ever-changing hairstyles should be an integral part of the business plan. It is not too difficult to carry out such research either, as there are now a plethora of men's style magazines all highlighting the latest trends in everything from cars and gadgets to clothes and hairstyles.
Trade magazines can provide another valuable research resource and keep a close eye on the changing hairstyles of icons such as footballers and rock stars. Men and boys will queue up to get the latest look fashioned by footballer David Beckham, but Beckham has been known to change hairstyles almost as often as his clothes and a barbershop can be caught out unless it is up to date with the very latest trends.
Identify Fashion Followers
Research does not have to be limited to the pages of a glossy magazine, however. A trip to a busy shopping mall or a night out in the town's trendiest club can be just as revealing. With a quick look around it should be easy to identify the followers of fashion and get an idea of which hairstyles are proving popular.
It's pointless researching these trends once every five years. Trends, by their very nature, come and go and reviewing them has to be an ongoing process for both the business and its employees. There are, however, some commonly recurring hairstyle themes that are worth noting.
Most modern male celebrities opt for a short, neat hairstyle that is no fuss to maintain and can be styled by using a little hair gel or wax. The "just got out of bed" look is popular too and achieved by messing up a medium-length hairdo and using a styling product to add some texture and movement.
Shaggy Look
Other medium-length styles include the shaggy look, with hair cut fine and fronts swept to one side rather than parted in the middle, and a contemporary Mohawk which is less severe than those sported by the Native Americans and is achieved by using wax so that hair in the middle of the head sticks up more than the rest.
Men with long hair should not have the thickness and volume craved by women and those with a receding hairline are best to have the front cut very short, with the rest short all around. Try to persuade balding customers to shave it all off.
When drawing up the business plan, make sure the barber shop will have sufficient in-house talent to cater for all these styles and many others. Identify any hairstyles that present a problem and solve the problem either through staff training or recruitment. Remember too that head shape, hair texture and facial features can mean the some hairstyle trends will not suit certain customers, so be willing to advise customers as well as listening to what they want.
You might also like...